Fleece Tracksuits for Men from WINGS
Fleece Tracksuits for Men from WINGS are all about bringing influences together to create something unique. You are at liberty to make your style one of a kind with WINGS tracksuits for men in Pakistan. We offer the best quality, impeccable designs, finely tailored tracksuits to push you to be more active. Activewear should be like that it pumps you to be on track for a walk or jogging. It should be as relaxed as possible to make you more productive for running. As soon as you are on the track, it invigorates you to be physically trained.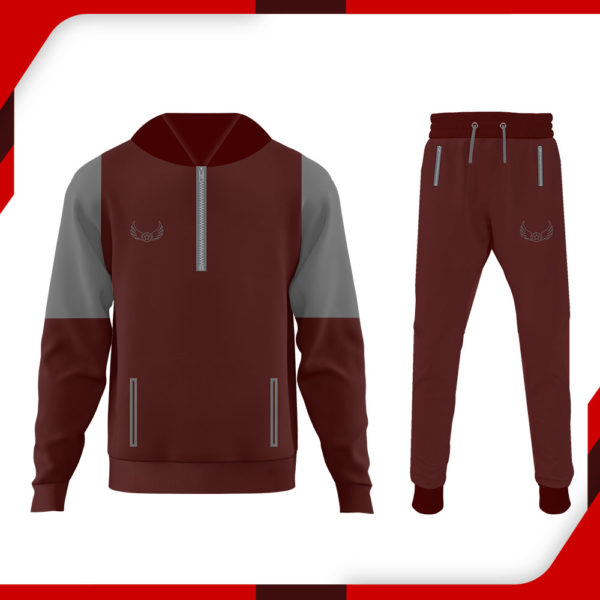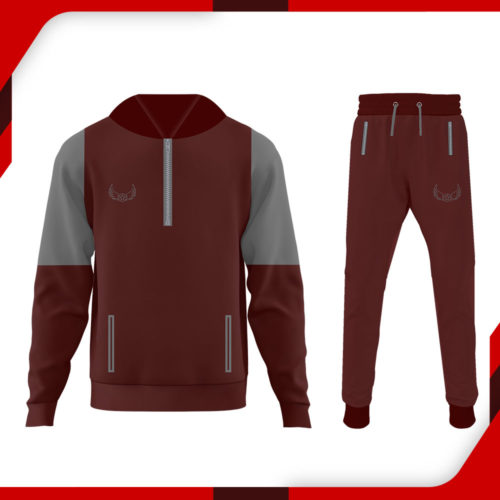 Product Range
That's exact WINGS aim to produce for customers to feel lightweight, breezy and comfy at the same time. We promise to keep customers' points of view on the top. Summer may be over, winter comes and goes quickly, but the feeling of the season never dies. This is the pivotal point we look at to create tracksuits for men in Pakistan that last in all winter season besides what's the weather outside. Now is the time to be outside. Get lost in the wonder.
Qualities taking into Consideration
Tracksuits for men are those essentials which every sportsman, every man who is more into physical training should have. Even at your lowest days, just put on WINGS Fleece Tracksuits for Men and it automatically starts convincing you to run. A good pair of activewear pushes you to be hard on yourself, to mould you into a better person. Sharpening your personality into more refinement, making your style statement so that wherever you go, it leaves your personality traits impression.
Forward-facing, future embracing. Setting the brand at high bars, we introduce a new collection of tracksuits for men which is insightfully inspired by the spirit of this generation towards physical health maintenance. The person who does physical training thinks differently. Not only are his bones and muscles working, but also his brain is progressing. His thoughts are generating. He looks at a big positive picture. He works with an optimistic approach. So how can it be possible that we don't take this factor into creating more stuff?
Bold, daring and powerful. The WINGS Fleece Tracksuits for Men changes the game with crew up-and-coming movers, makers and doers. Each piece is celebrating health, fitness, smartness and positivity. A range fit for the royalty of athletes and champion of change of athletes. At WINGS, designers aim to develop and inspire the next generation of talent to create game-changing work and a brighter future for our designs.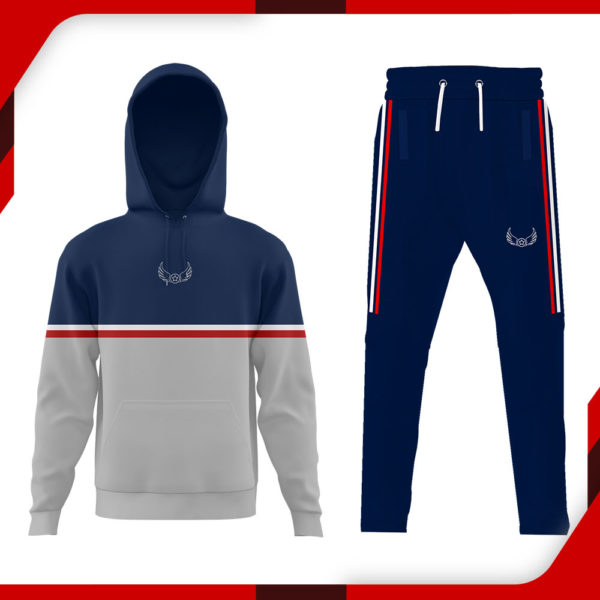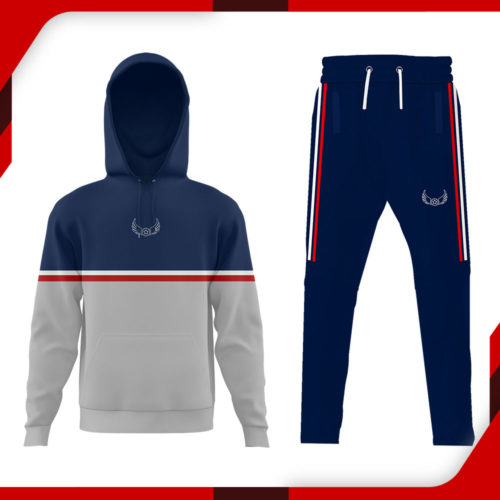 Style the Way One Should Like
Every personality has its style and there's so much creativity that goes into showing other people who you are. Always go big in style. Modern apparels with a contemporary look are something that is needed. Your style should be ever-lasting. And its WINGS promise to elevate your casual style in every possible way by tracksuits for men in Pakistan.
WINGS keeping in mind about the fabric is used, about the craftsmanship, it is on, with fine detailing, pockets and zips, with zip-locking at the median plane. Give it a green signal and see how it flows. For perfect fittings, the last touching of the fine look, zips are on the upper to achieve great size. Fabric is always a top choice. Preference is to keep it as comfortable and relaxed as one should be, also breathable. So that whenever you wear it, it stands out.
Why one should shop from WINGS
A tracksuit for Men in Pakistan should become your companion to wear. Imagine a pleasant winter season evening, now imagine this leaves falling evening with Fleece Tracksuits for Men at WINGS so that imagining becomes better. Grow with us. Add WINGS in your life.
How important Tracksuits are to Buy for Physical Fitness
Whether you are off to a hard training session or just chilling out on the whole weekend. Choose tracksuits for men. These are built for active comfort and effortless style. Warm up yourself for running in our collection. Material is exclusively woven polyester and it is cut in a way for a slim fit body and features a leg insertion for the freedom to stretch limbs for squats and jumping jacks and let you focus more on the workout.
Wearing activewear and gaining your incredible energy return to the gym. A classic combination of trousers and an upper jacket for warm-up. It will be good on your skin. In addition to this, kangaroo pockets are added to the dress to keep you easier while you catch your breath. It ensures a full range of motion on every swing. Stay dry and comfortable during long, gruelling rounds as the fabric is perspiration absorbent.
Sleek, streamlined style inspires this sporty classic. Minimalistic tracksuits blend retro and modern looks. As the world is under lockdown phase, travelling doesn't happen. to feel fit and energetic at home, choose a look with a tracksuit. Be active by wearing activewear. One should not give up on his body until his last breath.
A clean and modest look reflects your active lifestyle. Classic vibes with a modern twist. Made with considering warm days in mind, tracksuits for men are exclusively built with fine fabrication for an ultralight feel. On the move day; whether it is a game day or any other day, it keeps you comfortable on the move. The sporty full-zip jacket and matching trousers/pants are made of a soft knit. kangaroo-type pockets on both sides of both pieces provide a place for your essentials.
Work hard, restfully. Tracksuits keep you recuperating after long workout sessions at the gym as it is made out of soft heathered fabric. Unleash your full potential on the weight. It makes casual attire. Ideal for running with the slim-fit jacket with tracksuits comes equipped with speed-wick technology that disperses sweat and keeps your skin cool and dry. From running to the gym, WINGS tracksuits in a wide range of decent colours are up for anything. Visit WINGS Men's clothing brand in Pakistan to shop online.