Cufflinks are an accessory of luxury and pure taste. Cufflinks for men online come in a wide array and WINGS brings you the best of the best.
WINGS as widespread and magnificent as the name itself embodies a collection that completes men's wardrobe in the true sense of the word. Modern-day fashion is a little more about just your clothing. It's even more about adorning your simple top or bottom with a touch of ingeniousness. And quite frankly the conception of the stone ages is long gone, where ornaments and jewellery were seen only as something feminine. Keeping that in mind cufflinks for men are the most basic accessory that may come to your mind. As something that can be your next priority after dressing up well.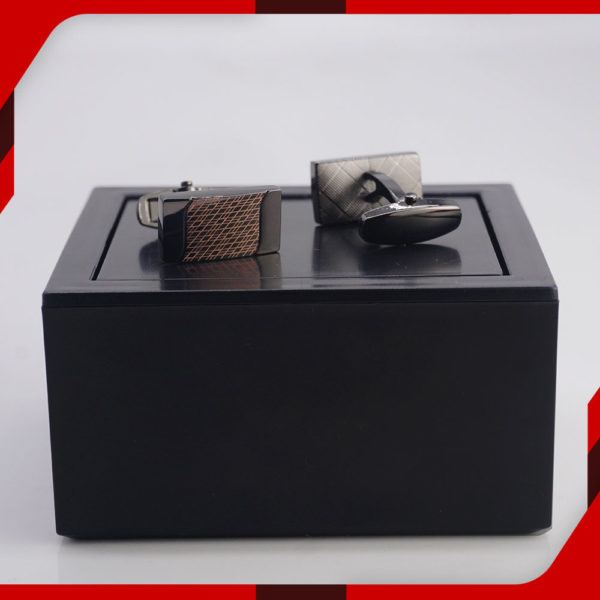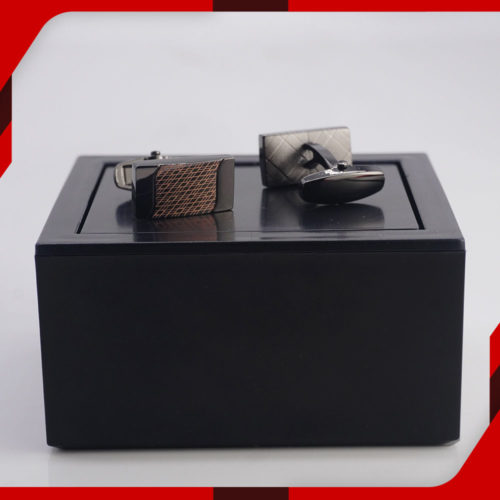 What Makes Cufflinks So Classy?
Perhaps a little historical insight might help us understand the key behind the elegance of Cufflinks for men online.
Around the 13th century, ribbons, ties, and strings were preferably used to hold together shirt cuffs. With changing trends, the fashion for cuffs also changed. And later on, during the 17th century the sorts of cufflinks we all know today, their preliminary form emerged.
That was when the buttonhole was made. Tailors then began fastening these cuffs with two ornamental buttons attached in an orderly manner. French tailors called them "boutons de manchettes", sounds quite elite right? It basically meant 'sleeve buttons.' And similar sleeve buttons became fashionable among the upper classes. With the class- consciousness came sleeve buttons in silver and gold. Adding semi-precious gemstones or intricate designs to the buttons also became a common practice. And as a result of it all, the cufflink was born.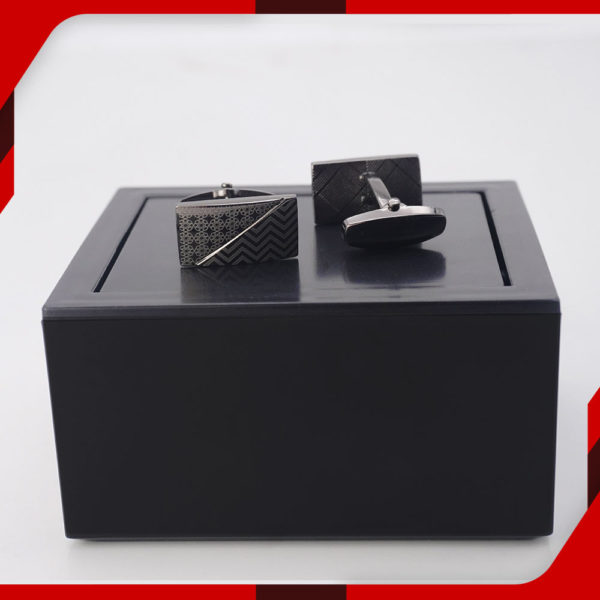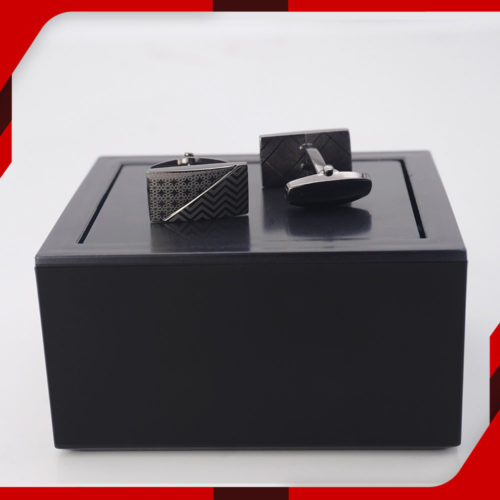 Cufflinks For Men Are A Custom Of Kings
Sounds intriguing.
In the 17th century, King Charles II was recognized for his style, and Cufflinks were introduced. The same king regularly wore them in public and that ultimately left an impression on the Public. The impression was so long-lasting that it popularized cufflinks. In fact, he did it on purpose. Because he wished to determine the importance of well-maintained self-presentation by influencing people's opinion on these statement accessories.
Followed by that was an increase in the usage of cufflinks in the 18th century. They were seen as a symbol of royalty and aristocracy which added the aspect of status. And thus, the popularity cufflinks gained never dimmed. They were particularly worn to commemorate events and royal occasions. And this is something that had continued to date.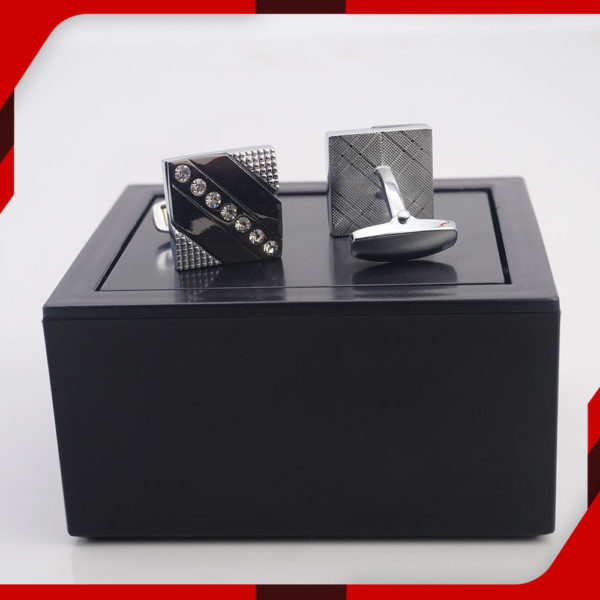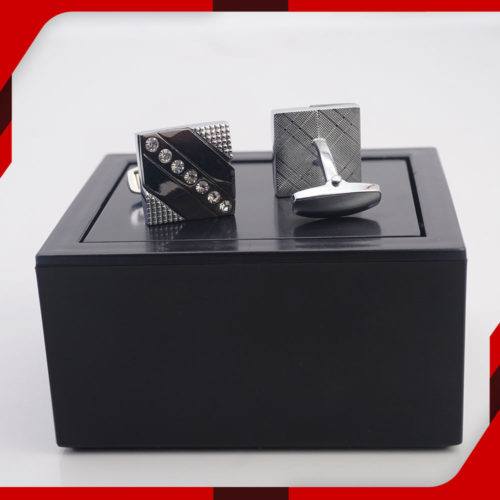 WINGS Buy Cufflinks for Men Online
Are you looking for branded cufflinks? Well, why shouldn't you! Because after all, cufflinks are about class and a touch of grace to them. So, what good are they if not magnificent looking? This is why our cufflinks for men online are designed with the same intricate and careful detail as they were for the kings. We bring you the best cufflinks, in unique designs all in one place. We aspire to be selling the best cufflinks in Pakistan among all the cufflinks brands.
Is There Any Functional Value to Cufflinks?
There is an inherent value to cufflinks. They add a brassy bold look to a man's personality in a formal event. Plus, never forget, they're always there replacing your buttons. So, they're technically holding together your shirt cuffs.
Here comes the functionality of it. There are many types of cufflinks when it comes to their adjustment. Bullet back, whaleback, fixed back you name them. WINGS cufflinks for men come in the most feasible type i.e., Fixed-back cufflinks.
Fixed-back Cufflinks:
As the name indicates, they are non-moveable. For many, they might be a little tricky to fit in but the truth is they're the most trustable to stay in place. Absolutely no fuss about them at all.
Durability:
Another common thing that pops into the mind is with all that delicacy in design and precious work, they might break easily. But WINGS cufflinks for men in Pakistan are built differently. They promise durability and style.
How To Wear Cufflinks?
That is a simple one while keeping a few considerations in mind. Like which sort of shirts? It's usually the "Double cuff shirts" that do not have buttons, while single cuff shirts do.
Because the cufflink is supposed to replace the button, so a single cuff shirt is not very ideal. But despite that even if you wish to wear cufflinks with a shirt having a single cuff, no need to worry. A tailor can easily fix this problem for you.
While the rest is easy. The mechanics of wearing cufflinks is really simple.
First, you just open the cuff link
Then you slide it through the holes
Then lock or fasten the cufflink. In case there's no twistable lock in the case of fixed back cufflinks you'll just need to press the toggle to put it in place. And you are good to go.
Cufflinks can have posts or bars that twist, but they are really just like a pair of earrings. Easy!
Where To Wear Cufflinks!
Now that is a question worth asking. Taking into consideration, our culture weddings and engagements parties seem to be the most suitable place to wear a fancy pair of cufflinks. But WINGS cufflinks for men in Pakistan come in various styles ranging from informal to formal kinds.
They can be worn every day. You can wear them with jackets or a simple button-down shirt. And perhaps, even with a Shalwar kameez.
There are more than a dozen fancier ways to utilize WINGS cufflinks for men with our small guide because they are like timeless art pieces that can never go out of style. Cufflinks are even best-suited for very fancy or black-tie events at offices and beyond.
WINGS Store
Who thought one's personality could be boosted remarkably by an accessory often neglected? And that too when it is available at remarkably low prices. Starting from Rs. 200 to Rs. 600 because we're having a sale. So, don't miss out on the chance to get your hands on our premium quality cufflinks for men online at WINGS Mens clothing brand in Pakistan.