Just like any other piece of clothing, there are the right shorts for every occasion. WINGS provides you with an extensive variety of the best shorts for men in Pakistan. The fact that WINGS can be the perfect choice for your next pair of shorts is going to be quite evident; As we take a look at what WINGS has to offer.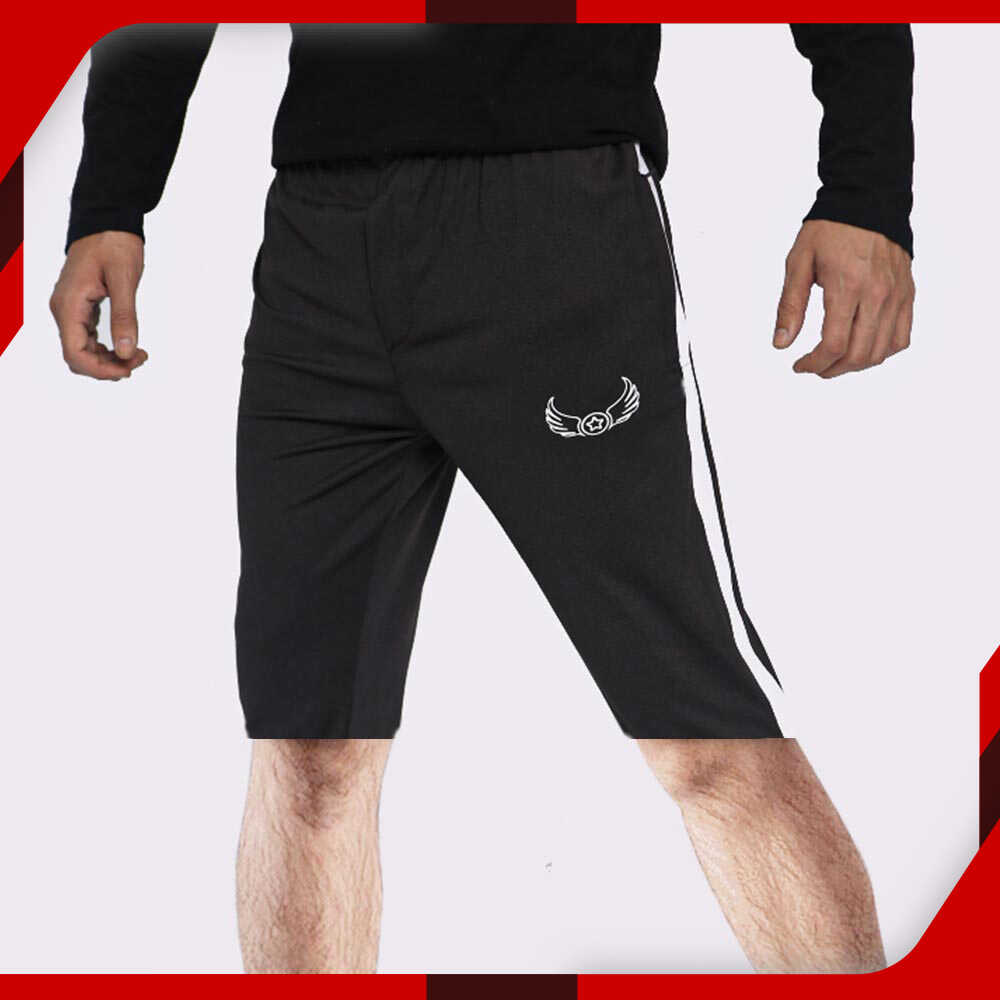 Here at WINGS, you'll find the best shorts for men in Pakistan. So, if you are a shorts kind of person, we've got your back! From soft and comfy cotton shorts to sports shorts we have them all.
Shorts as the name suggests are smaller in length than usual bottoms. They are a garment worn to cover the upper part of the legs, sometimes extending down to the knees but never covering the entire length of the leg. They are shorts because they are a shortened version of trousers. Shorts for men in Pakistan are normally worn in hot Summer. So hot regions of the world including Pakistan have them more in sales.
In Europe and America during the 19th and early 20th centuries, shorts were worn ad only by young boys so they ceased to do so when they reached a certain height or maturity. But today that doesn't matter anymore.
Since about the time of World War II, when soldiers used to serve in tropical locations, adult men have worn shorts more often. Mostly in summer. In some parts of the world, perception may still exist. By the late 20th century shorts for men in Pakistan had become more common to wear in summer and much less so in winter seasons.
Yet, some people prefer shorts in winters too. If you are the kind of person, WINGS' is just the place for you. If you are the kind of person who hates being warm even during winters. If you are tired of spending spend the majority of your day inside. You walk from class to class or from the coffee shop to your office. For the rest of the day, you are in an overly heated building. And trousers not being like jackets can't be removed once it gets too hot.
So, you are one of those people with good circulation and you are sick of sweating even in winters. And there is no stopping unless you roll up your pants, you are the shorts kind of person.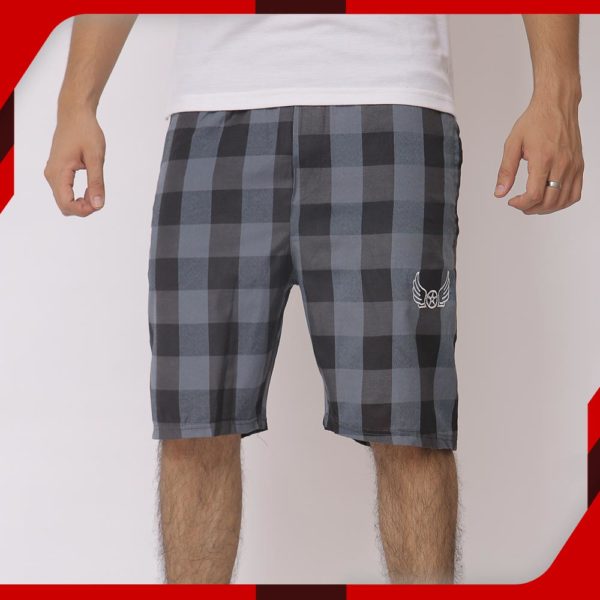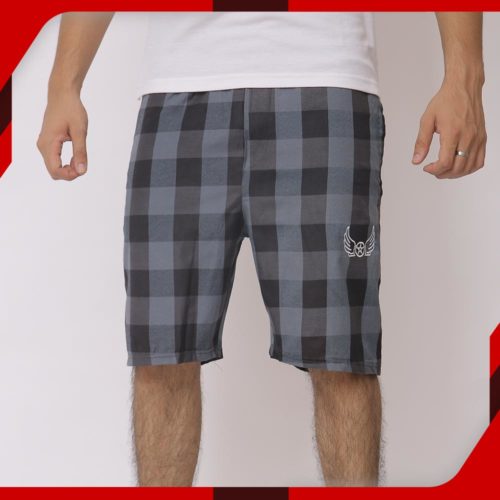 The most used shorts are cotton shorts. What is the best thing about cotton shorts for men in Pakistan? They carry many advantages:
They are most likely to control moisture.
They insulate.
They are comfortable and thus, offer relaxation.
For people who are more likely to be allergic to many fabric materials. Cotton shorts are the best choice for summers. Because they are least likely to cause allergies in humidity.
For people who wish to get tanned skin, shorts are the perfect answer to their prayer.
In addition to all that, it's a long-lasting fabric. Cotton is absorbent and would not display perspiration as synthetic fabrics do. Turns out cotton shorts for men in Pakistan are the best companion, especially the ones carrying out the heavy activity.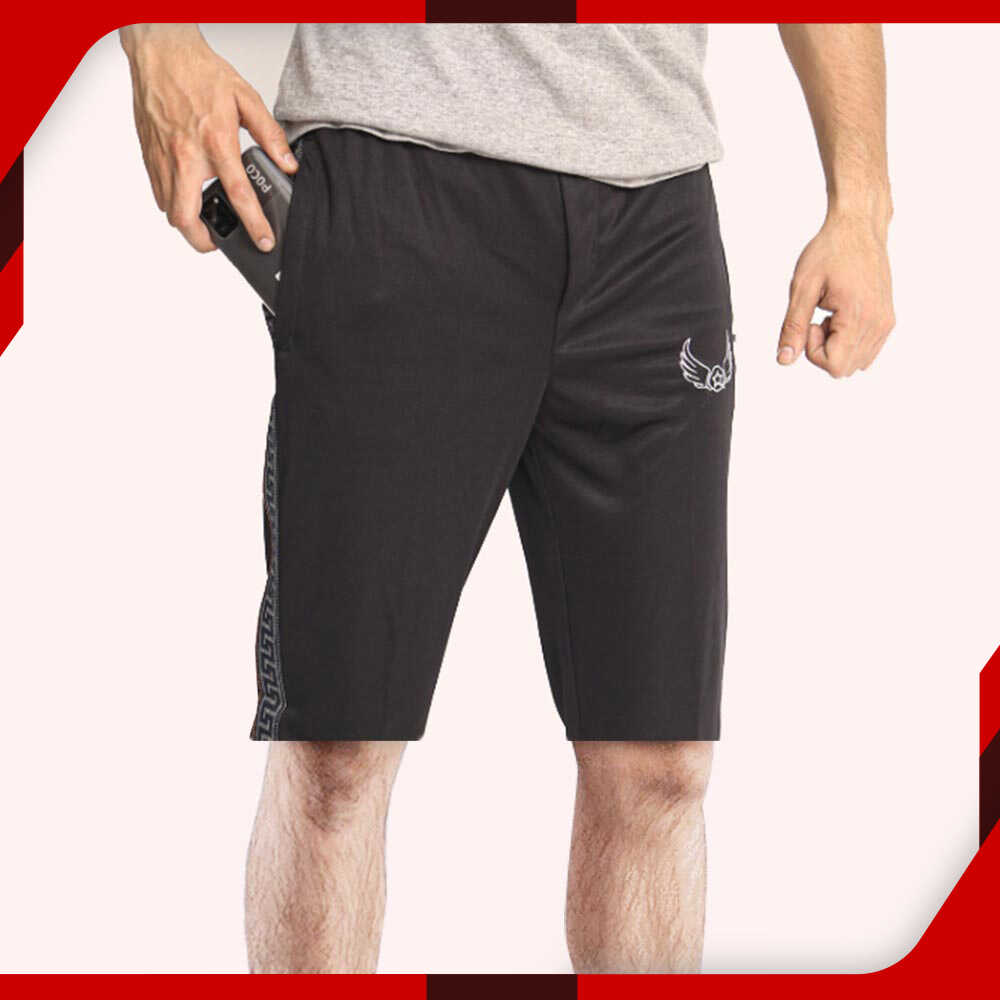 Similar is the case with sports shorts for men in Pakistan. It's an essential uniform for many sports and games. Because they help in easy mobility and don't get in the way of your action. Your activities run smoother. Your muscle build-up might as well leave an impression on your opponent. Who knows? A wise man once said Opportunity is missed by most people because it is dressed in overalls and looks!
Shorts and especially sports shorts are quite in-demand and most menswear shops rely on their sale. So, what should make you choose WINGS?
Because, unlike much high-end menswear and especially sportswear shops, WINGS will not feed off your wallet in the name of demand and trendy! Our shorts go easy on your budget and fall under an affordable range of just Rs.450 to Rs.550 with all the advantages of branded shopping.
Talking about brand advantages, our shorts for men in Pakistan are designed smartly. Wing-logoed and checkered shorts give them a sharp appearance and make them look quite classy. And the fabric quality is about right. Now for the colour scheme, we know it matters; so we got your shorts in black, blue, grey, skin colours, all masculine and fitting the description of elegant. So, why pay more when you can get all of it in such a reasonable amount?
Which short length is reasonable for what purpose? Discretion is key to short length on men. Bermuda or casual shorts keep your knees visible or lightly covered if you are standing. Pick accordingly and you are good to go.
WINGS' gets you the right type in any size from medium to extra-large and rock the outdoors in summers! Carry out a hustle-free activity. Drop by the swimming pool. Play tennis. Enjoy football. Hit the gym. You and our shorts for men can even be the best vacation companions. Because a better wearable hasn't been designed for leisure time. Walk into your favourite restaurants with your friends and our classy shorts' design will make sure that you stroll in confidence and ease.
Even wear them indoors. Because who cares when the hot summer sun blazes! Who cares if it's winter? The whole point is letting your legs breathe and that too is possible in style. And WINGS' never fails to deliver on style. Be a flexible all-rounder in your WINGS shorts and beat the sun or maybe not. But don't let any apparel line rob you.
Visit WINGS mens clothing brand in Pakistan website and get your best shorts for men in Pakistan online or WINGS outlet to save your time, money and effort. Our shorts won't disappoint you. You are in just the right place for all your comfort and athletic shorts needs.