WINGS is the prime wardrobe for men that displays a variety of all trendy and stylish outfits including sports trousers for men in Pakistan. A trousers collection has never been more exquisite. WINGS is all about letting you grow and stretch your wings of imagination to design the perfect outfit for yourself! You are your own styling artist and a fashion brand, So, consider WINGS as your helping partner.
Trousers come in a vast variety. They have an extensive history and can be very benefitting. After all, that is why anything is invented, right? No item of clothing is useless. It's just about perfectly styling and owning them. Many trousers for men's style according to the whole outfit to give a unique outlook but they all have the same benefits. And to enlist them:
They make your mobility easy and you don't have to worry about carrying them!
Such ease makes you look confident and in control! And their stretchability and durability are not unfamiliar subjects. What else do we need?
Styling, comfort, and simplicity have never been so easy to achieve at the same time. Initially, the pants were military uniforms. They come in the form of tight shorts or loose pants that are closed at the ankles. At the end of the 14th century, it was converted to leggings to cover the legs. This dress had a very different appearance unlike today's trousers and was worn by the knight under plate armour. And by the beginning of 1500, the size, the width, and other dimensions got bigger.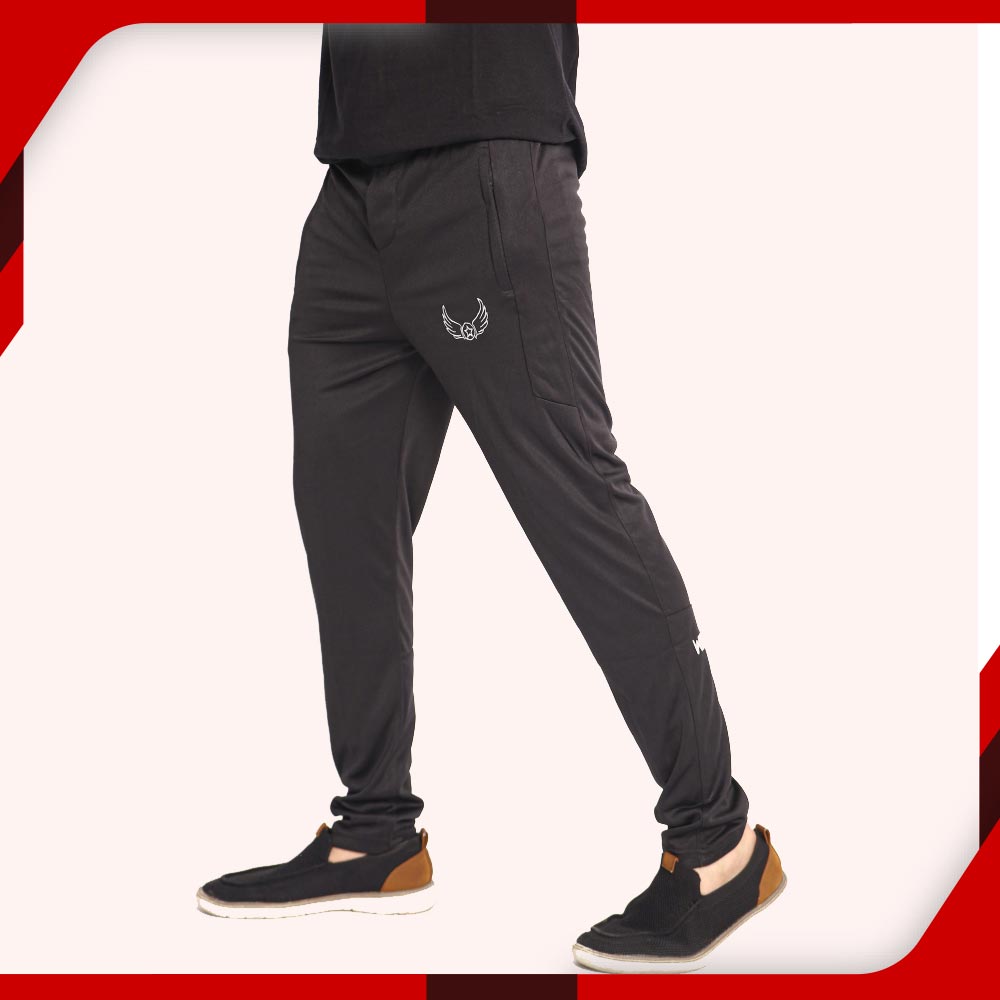 The sports trousers for men were then bulky, and the thighs region was very fluffy, and for some reason, there were bite marks on the ankles. That was the new trend of trousers for men in Pakistan. They were made of gorgeous fabric with stripes to reveal the colourful lining underneath.
Over time, these pants were reduced to knicker-type trousers that are today known as shorts but with buttons on the knees. However, these were later replaced by ankle-length pants so that they could be utilized by the working class as well. All of these types of trousers for men were nothing like casual trousers, sports trousers or formal trousers for men; Just to quote some familiar examples.
And the original form of pants and trousers for men appeared like we see today in the 19th Century. The ones with loose styles with buttons and neutral colours.
All thanks to Edward VII, Queen Victoria's eldest son who made the trousers of men's style as we see today a trend. know it today. The Queen. is also the person who brought the pants into the mainstream. So, these are the phases and short journeys that trousers for men in Pakistan travelled.
Casual trousers for men and sports trousers for men in Pakistan are all we can see over menswear shops today. They are effortless to wear. So, wear them for work or wear them at home. And there are even night trousers to provide you with a good night's sleep. Take a set of sports trousers for men and jog in them. And the evergreen trend of trousers even allows you to wear them outdoor. With several trouser styling patterns, you can enter the restaurant or even a "Mushaira." Because guess what? Men's trousers for kurta are even trendy! To give you the poetic and artistic look you need.
Men's trousers in Pakistan have entered an open era so what else can you do with a pair of trousers? You name it and you've set the trend. Because "There is pair of trousers for every event". So, defy the limits and create your own perfect outfit with a suitable pair of trousers. And the place to find all those kinds in one place? WINGS.
Need fleece trousers? WINGS is the place! Need sports trousers? Hit WINGS! Need cotton trousers for casual wear? WINGS is the spot! Why? Because WINGS presents an exclusive variety informal and their exclusive brand design that brings a class to your experience with trousers. Who thought wearing trousers could be such a total experience!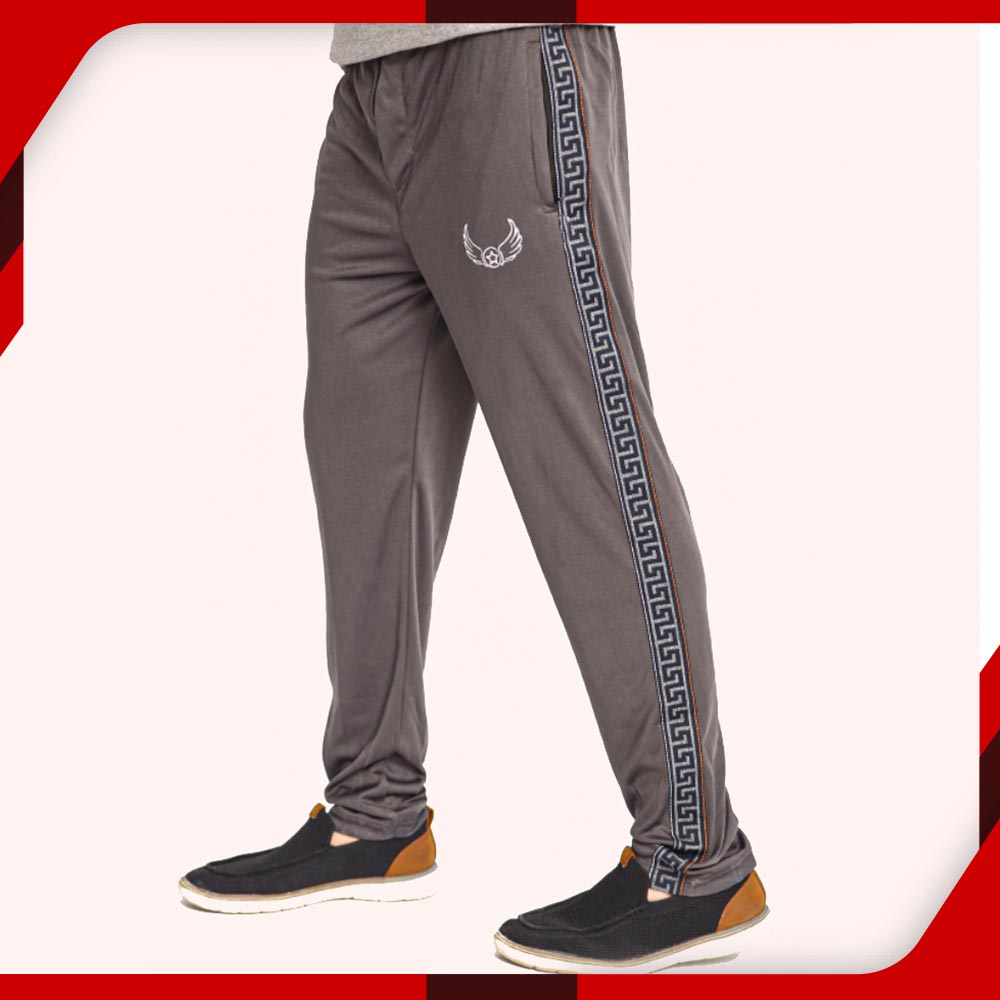 What is so special about WINGS trousers? It's that one trouser gives you multiple features and usage options. Take the stripe grey trouser from WINGS branded collection of trousers. It is a Quality Trouser for men and has an Elasticated Waist Band, Long Life Quality Zips, and an Embroidered Logo. It gives a designer, trendy, and a Slim & Smart Look. It can be used as both sports and casual trousers. In addition, the supreme trousers also get a Printed WINGS Logo. And the best is yet to come, trousers are suitable for a wide age group due to their diverse usability. At Wings, trousers for men of any age and teenagers can be found in medium, large and extra-large sizes. The available colours? The combinations of grey, blue, white, and maroon with contrasting stripes. Not only that but they are also appropriate for any weather.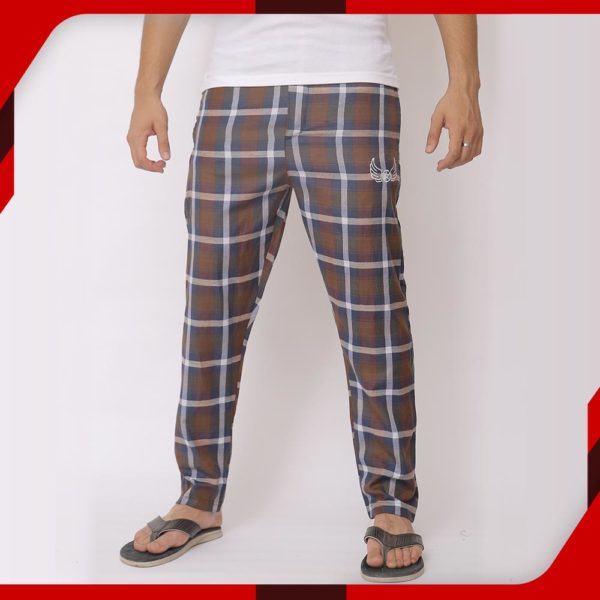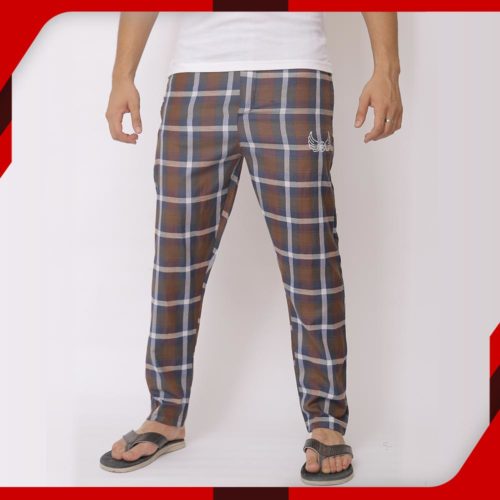 Summer trousers? Cotton trousers for men in Pakistan. Winter trousers? Fleece trousers for men in Pakistan. Easy as that. And what is the best part about it all? The pricing. Our trousers for men are pocket-friendly.
Available in a range of Rs. 550 to Rs. 1500 is quite a reasonable deal, isn't it? Sports trousers for men in Pakistan are excessively in demand and known branded labels only get more money with a similar set of properties. Why spend extra? We got them and at the same affordable prices as mentioned above.
All these pros, but cons? None. With all the comfort of mobility, sharp design and decent prices we assure you that our trousers are never going out of style. Because fashion changes but style endures.
WINGS mens clothing brand in Pakistan that is appealing and lighter on your pocket. So, grab some pairs of trousers from our website or WINGS store right away we assure you that you won't be disappointed in our design and smooth apparel. You are spending at just the right place and your looks will make it worth your spending. Don't miss out on the chance to spread your WINGS!