WINGS is the best place to buy cufflinks, just give us a try. What can a man wear as a piece of jewellery that is somehow functional, formal and ornamental? Think about it. Not getting any clue? Ever tried them? Means you are missing out on a very compliment able accessory.
CUFFLINKS.YES! We are talking about the most fashionable male accessory that is cufflinks.
Cufflinks Rock! Yeah – they do!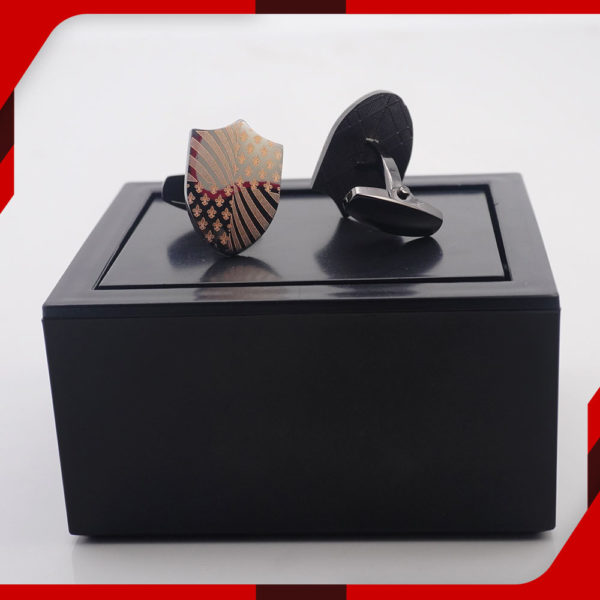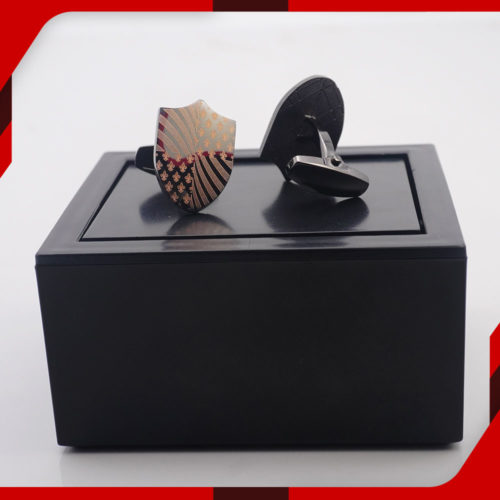 Moreover, they rock only if you try to understand the complete sense of cufflink's types/ materials/ styles so you don't buy from junk, instead, it will help you to invest in future heirlooms that you can use for the rest of your life.
What are the cufflinks and for what are they used? To give an improvement in the overall look of a man here cufflinks are, for you. Cufflinks not only give a snappy look to the shirt but also enhance the general look of an individual. It adds more refinement, most fine look.
Cufflinks help men to stand out in their own way and persona. In short, cufflinks give a statement to a very casual outfit. By donning a pair of cufflinks with your excellent quality dinner suit, you can easily transform your business attire into special occasion attire. It is usually said, cufflinks go well with formal or semi-formal shirts but the truth is cufflinks could be worn by any dress shirt at any event. Be bold and be confident in what you are wearing.
For people having an interest in different types of cufflinks, WINGS are here to serve a variety of different styles of cufflinks for men in Pakistan.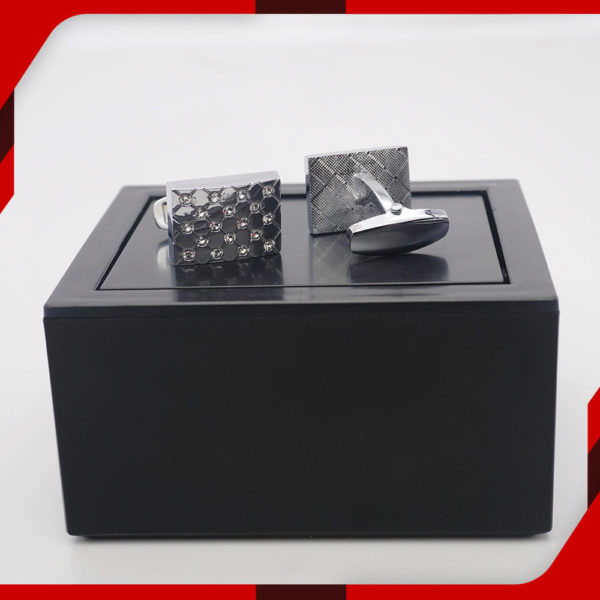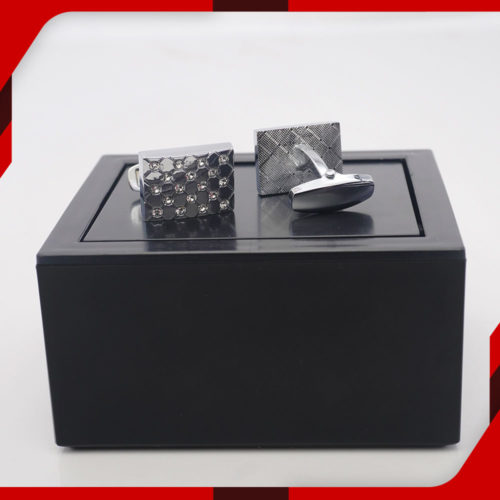 Stud/Button Cufflinks
Our stud button cufflink is the lightest and smaller in weight. The packing material is exactly of the same material as the front side. Add more power to the tuxedo or even more strength to your look.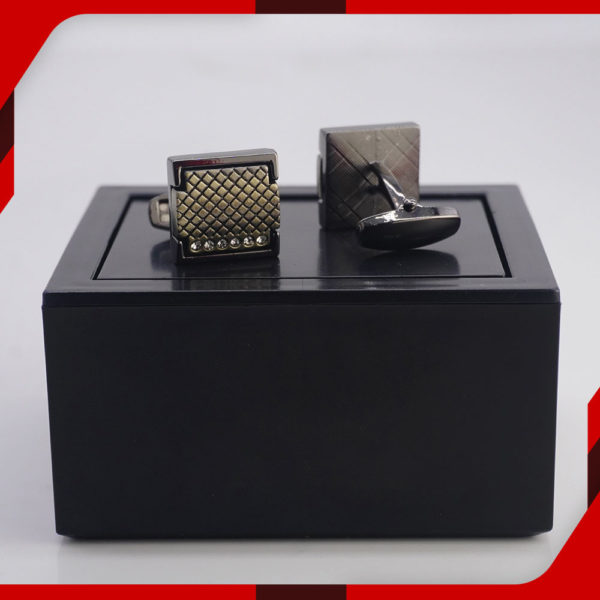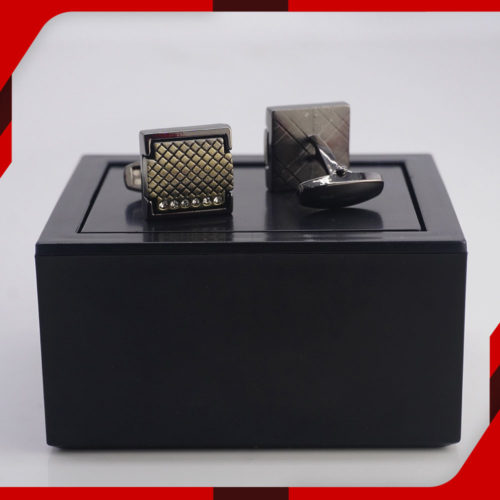 The round cufflink is more appealing than the usual one. It will catch the attention of a gathering full of crowds on weekend dinner. Best place to buy cufflinks online at WINGS
Ultimate Guide to Cufflinks
Generally, Cufflinks don't really pair well with suits so WINGS suggest you check out your shirts first and the Best place to buy cufflinks online at WINGS. Obviously, it depends on the individual's personal taste and choice and also how deep his personality is with colours, sensibility always goes with blue or white cotton shirts.  They will be really contrasting, like a green one, blue, red, a yellow, basically anything that contrasts those colours will stand out. Whatever you wear, make it a style. Make it a statement. It should last.
If you've got a solid white shirt, maybe a solid silver cufflink blends in well. You can accompany a gold cufflink so it's slightly more contrasting otherwise you just get something bolder in colour.
If you've got a striped shirt, you'll attempt to combine the colour with the stripe. If it's yellow, you accompany yellow. If it's orange, orange. Brown with brown then so on. With a striped shirt, you furthermore may want to make a contrast and count on what colour of stripe it is.
If you wear checked shirts, you either keep it simple or accompany a solid silver, solid gold because checks are already busy and by adding another strong contrasting coloured, it just goes out of fashion.
The goal is to make some contrast but to stay balanced and harmonious. If you've got a black-tie invitation and you wear your tuxedo, you wear a white shirt, and you ought to usually accompany either gold and black inserts like an abalone stone or dark mother of pearl. you'll also accompany onyx or hematite. Be bold, be brave, be the best.
With a tuxedo you can accompany gold or silver, it's up to you. Black is the favourite choice but you can also accompany semi-precious or precious stones in contrasting colours.
Another good way to wear cufflinks is to coordinate them together with your socks or with a tie. Basically, you only devour the colour of the socks and pair it together with your cufflinks for men in Pakistan, it makes for a cool look and it's coordinated but it's subtle and classy.
You can also match your cuff links together with your tie, a bit with socks, you would like to ideally pick one among the colours and assemble it to your outfits in a presentable way.
You can also attempt to combine a pocket square that matches your socks and your cufflinks but what you ought to avoid is the same-coloured tie and pocket square because it just looks gaudy.
You can also try your pair of cufflinks for men in Pakistan with rings and tiny accessories like a tie bar or a collar clip. Sometimes, it does not compute as 100 per cent and that is okay, just attempt to get something close that works together.
So, are you finding something as a gift for any guy? then, you are at the right website Best place to buy cufflinks online at WINGS. WINGS offer you a wide range of different styles of cufflinks that are easily affordable and could be given to any person of any age group. Because cufflinks go well on every occasion whether it is a job interview or wedding of the person whom you want to gift cufflinks are always helpful. They never get out of fashion so it will be considered a long-lasting gift. Visit WINGS mens clothing brand in Pakistan.