WINGS T-Shirts for Men
Best T-shirts for men never go out of style. Why? Because they have been the attire of the modern-day world and the era before that. WINGS realizes that and brings you a vast collection of t-shirts for men.
What are the Best T-shirts for men?
Ones fulfilling all the design, quality and print requirements. The quality is assured. In addition to that. T-shirts are a tool of expression, in fact, self-expression without having to speak. Non-verbal self-expression is classy and makes up your personality. Now, who wants to give a dry image of their personality? Not us! So, you choose WINGS!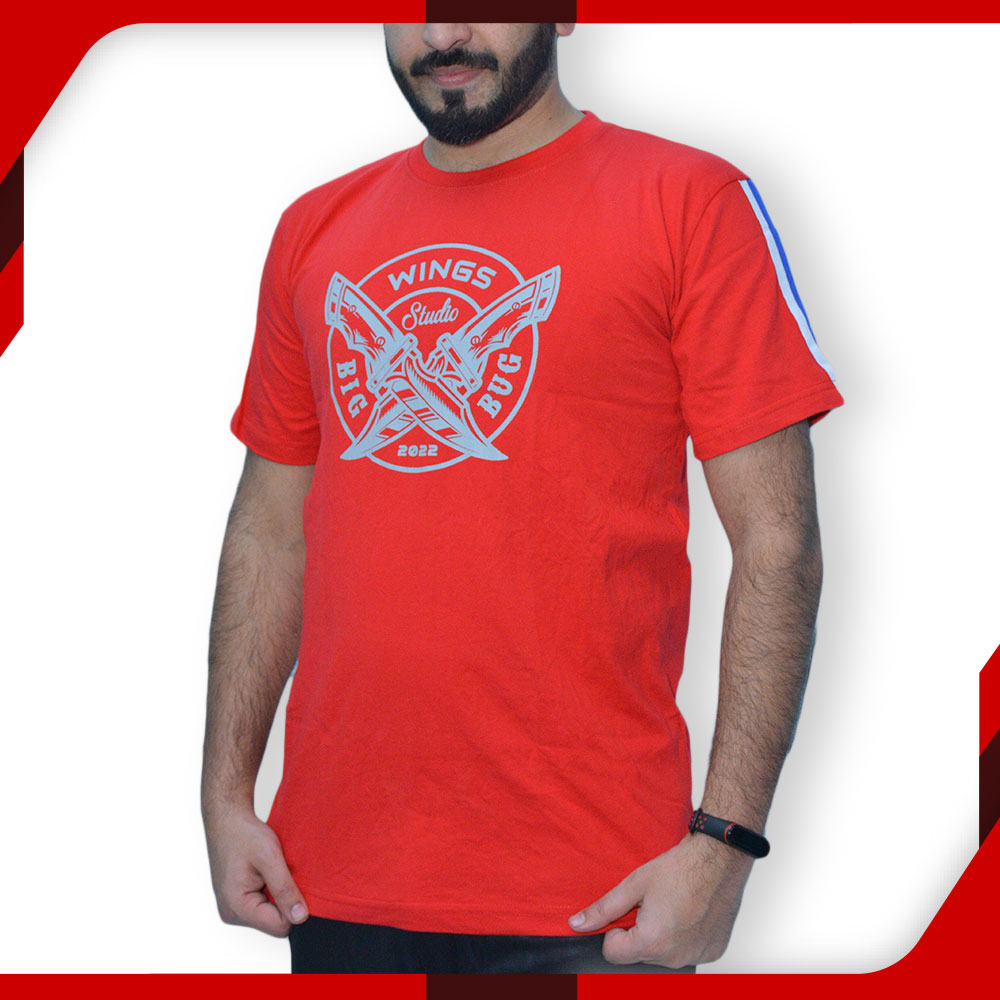 Graphic T-shirts for men
Graphic t-shirts, plain- t-shirts, fashion t-shirts or polo t-shirts, WINGS has got them all. Categorized, nice and clean, just the way you want them. WINGS is a rising brand. T-shirts brands in Pakistan are on the rise. The rise is followed by the branded look demanding more than a fair amount of money. But don't worry. We feel your pain! So, we bring you the only brand that doesn't cost you for the name of the brand. Hence, making your clothing shopping easier!
Graphic t-shirts for men in Pakistan are all in trend. And trendy is cool, isn't it? Graphic t-shirts have a separate fan base among teenagers and young adults. That is because the rise of media has brought forward many industries and helped them rise. Graphic t-shirts for men are just another one of those. And they're all about their vast availability of design and maintaining an iconic status. WINGS graphic tees are custom-designed t-shirts. They are designed in the branded Wings logo and dockers.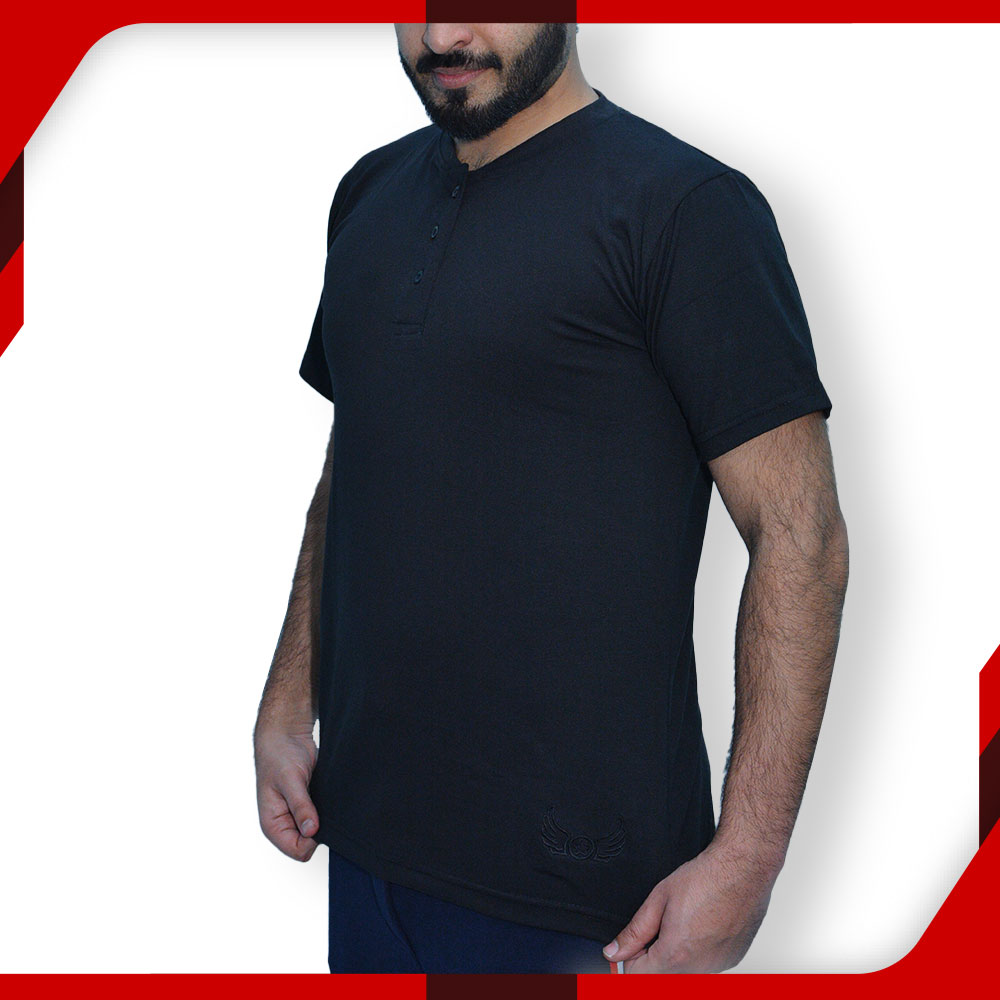 Plain T-Shirts for Men
Plain t-shirts are the sorts that have the widest usage. They're available in cotton. Our plain t-shirts for men in Pakistan are just elegant for any day and any mood. You can wear them as they are or underneath another outfit. They just do not lose their aura or function. And a masculine colour palette for plain tees is all that matters. Maybe you wish to buy a t-shirt at a low price and design them for yourself? A tie-dye or hand-painting? We got them for you!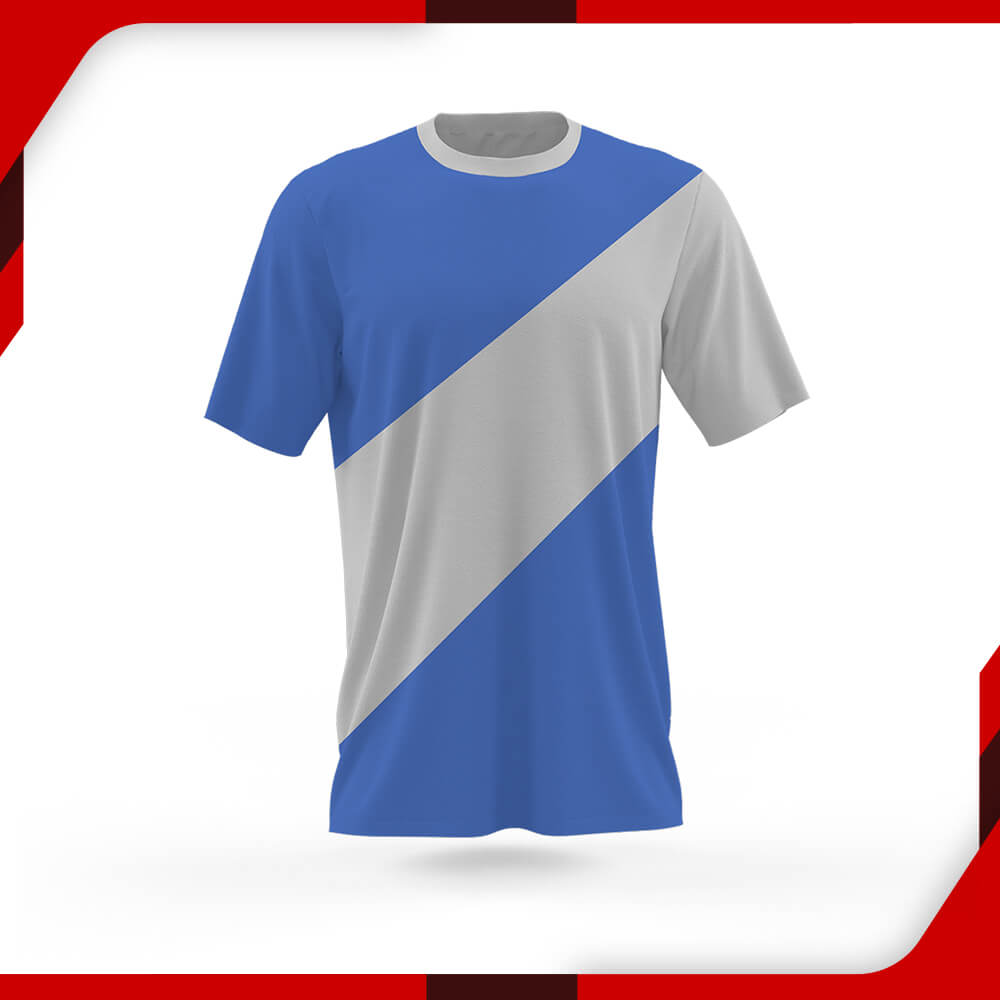 Fashion T-Shirts for Men
Stripes and Typographic styles are the common trends that have brought t-shirt into fashion. Fashion t-shirts for men in Pakistan and more than just simple and plain. They add a bit of pattern and more function to them. Like being worn at a meet-up or a party and so on.
Full-sleeved t-shirts are the last but not the least of our tee collection. They're specifically designed to be your light winter companion and sportswear. Are you a sports person? Then sports t-shirts for men are a must-have. And WINGS Men Full Sleeves TShirts in Pakistan are perfect for all weather. Your running, lifting, and games are taken care of.
How To Style A T-Shirt?
There is no right answer to that question. Social media, celebrities and athletes have taken a plunge. T-shirts go around the world. Good thing they don't have to fit a particular culture. T-shirt culture is a culture of its own. Wear a t-shirt and tie another one around your waist. Wear a t-shirt along with your suit. Think of t-shirts as your billboards. And their design along with your styling will deliver the message you intend to give.
What possible message could WINGS give off? They are divine and mighty. So, you are Powerful? Perhaps that's the message! Or that you are open to new experiences. You are willing to take risks. Another message. You are a freedom-loving creature. Or maybe you are an entrepreneur and all about ambitions and success. WINGS t-shirt for men in Pakistan is the best fit!
Your wings can be angelic or demonic. You define. Either way, you are sure to leave an impression and a message!
Purpose Of T-Shirts
If you ever wondered why t-shirts have become a universal item of clothing, you are not alone. It is due to their comfort. The cotton or jersey cloth makes them perfect for almost anything and everything. It is also due to the ease of wearing them. You don't have to spend days deciding the perfect outfit for your upcoming event. They can go with your shorts, trousers, jeans, hoodies, suits and other more advanced fashion bottoms. They're like the perfect piece of art.
You are tired of the typical office wear? Try breaking lose. Your work involves lots of physical activity, whether in-door or out-door, and you might not want to wear something too much. Well, why worry? That's what t-shirts were made for. Easy to wear. Get them dirty and even easier to wash off. And a good thing about t-shirts, even fainted t-shirts are good for fashion.
Moreover, the best t-shirts for men are fit for all types of body builds. If you have a frail figure, not a lot of clothing items will seem to go along. But t-shirts? They are not like a lot of clothing items. If you have a muscular build, you might need a t-shirt more than ever. Why? Because they're just suitable for that confident show of build. A t-shirt would fit onto your figure giving you a bold look.
You got your arms tattooed? What better way to keep them visible than wearing a t-shirt?
Why WINGS T-shirts for men?
That is WINGS' promise. Online t-shirt for men in Pakistan has escalated in number. But we offer an unforgettable experience.
First and foremost, the unique designs. Then the fabric quality matters a lot even for the design to suit.
Thirdly, the prices: In an extremely affordable range. Starting from just Rs. 450! Because our sale is here. Who doesn't love amazing t-shirts on sale in a range of Rs.450 – Rs.600?
So, your styling journey is not ending any time soon with our perfect quality t-shirts because they're not tearing apart any time soon either. Visit WINGS mens clothing brand in Pakistan for the perfect t-shirt for men in Pakistan right now.