You care about your fitness and so do we. We offer branded tracksuits for men in Pakistan. That is why WINGS presents to you its finest and easy-to-chose tracksuits.
Nothing will work unless you do. We believe in that. Fitness means different things to different people but it all starts with a perfect tracksuit! Hiking, lifting, walking, or jogging our tracksuits for men will help you.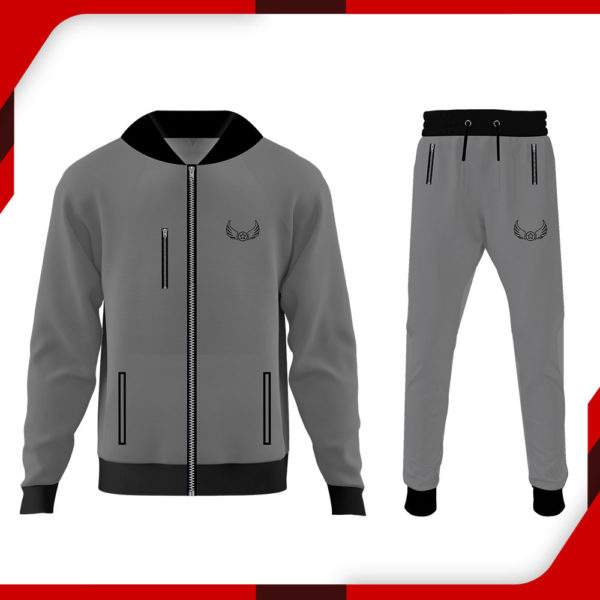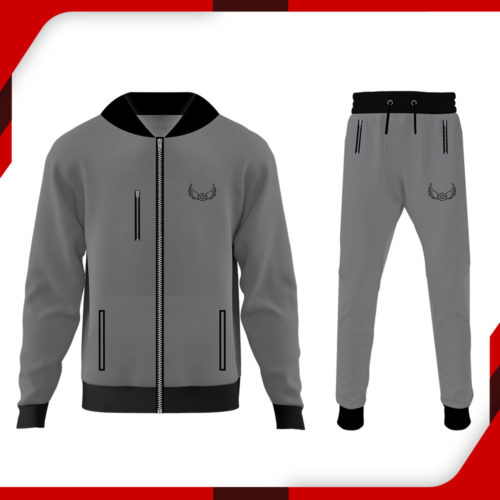 A tracksuit usually consists of two parts i.e., trousers and zippers or hoodies usually with a front zipper. The purpose of the tracksuit was originally for it to be used in sports. It was mainly for athletes to wear over-competition clothing that wasn't appropriate to wear outside the play area. However, in modern times, it is commonly worn in other contexts as well. Good for us!
What makes a tracksuit perfect for any sort of exercise?
Let's bring you the top benefits of Wearing a tracksuit during a workout. Your body temperature will be regulated. That in turn will increase the calorie burn.
It keeps you safe from sunburn and other environmental hazards during an outdoor workout.
The tracksuit was one of the first uses of synthetic fibres in sportswear. It keeps you from catching a cold in winters.
Your mobility is greatly improved. And it greatly enhances your warmup process by increasing blood flow, allowing more stretchability to muscles, and reducing chances of injury. And last but not least comfort and fashion merge to give you that workaholic look. Because after all, looks have a psychological impact on our productivity, don't they?
Branded Tracksuits for men in Pakistan are often a symbol of some specific group label. It all began from the 1980s onwards when people and celebrities were seen wearing tracksuits of their favourite teams and colours. It signified support for it. Today we see brand logos have also become an important representative tool. So, WINGS tracksuits for men in Pakistan allow you to create your own unique identity with our logo-printed tracksuits. Maybe you wish to make a team for college or university football league and you need the perfect kit of tracksuit for boys. Well, WINGS is gladly here to help.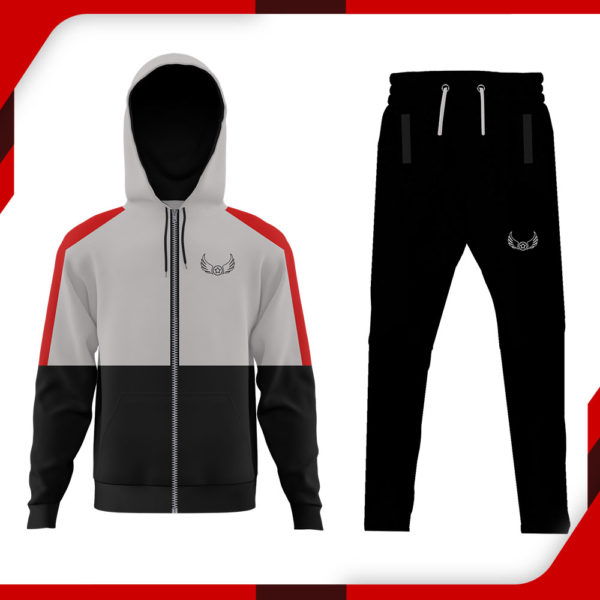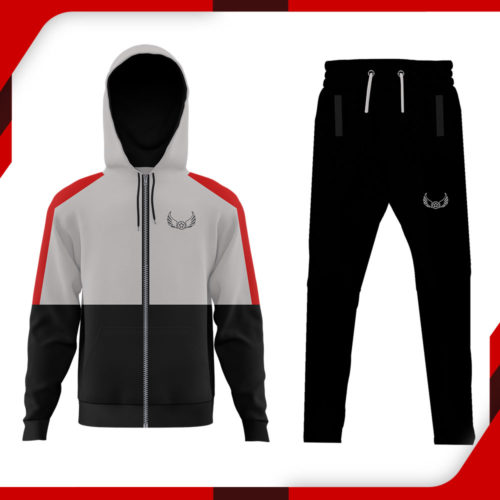 WINGS Tracksuits for Men also Serve Athleisure Purposes
The combination of athletic and leisure. The idea of Athleisure is, create something that looks like athletic wear but also fashionable, dressed up sweats and exercise clothing. Gym clothes are important and WINGS keeps that in mind! Tracksuits especially fleece tracksuits for men are comfortable enough to be used as Athleisure items!
The invention of the tracksuit can be dated back to the 1930s. Tracksuits have been coming in and out of fashion over several decades. The 1960s and 1970s was the period that not only featured tracksuits as sportswear but also made them acceptable to wear outside of the gym. Fleece tracksuits and polyester, terry cloth tracksuits first became popular around 1975.
In the late 1990s, tracksuits for men and women both made a comeback in mainstream fashion. History in the 1970s brought back tracksuits in polyester. The trend continued into the 2000s and later resurfaced with Athleisure trends, making its way to you!
WINGS tracksuits for men in Pakistan are major fleece with embroidered fronts and backs. Our exclusive WINGS' logo makes it stand out. They are high-quality, regular, and trendy tracksuits for men in Pakistan. In colours most popular among boys and men i.e., grey, blue, maroon, and red-blue combo. The variation from small to extra-large sizes makes them even more favourable for almost all ages!
Nevertheless, evaluation of such an Athleisure item of clothing is fairly large but at WINGS' affordable prices never fails to amaze us! And nothing looks better than these amazing tracksuits for men on sale. That too, starting from just Rs. 2200!! We don't believe that the addition of a fitness routine in your life can get any more compelling.
Athleisure has transformed the way we look at tracksuits and now the trend has followed into offices and workplaces. Yes, you read it write. Research says that those who resist old customs rise as competent and powerful. With that being said we can't wait to resist conventional ways!
Now tracksuits for men won't have to wait until it is that specific time in the morning or evening to jog, walk, or workout. Branded tracksuits for men in Pakistan have even made their way into restaurants and other outing spots. Why? Because they are comfortable. They are smart and they give you the whole athletic look a man looks for!
This is why for the modern man, let us lay down WINGS' guide on how to wear tracksuits outside your running track and gym. Let's just not burn our excessive calories for one hour a day, right? Tracksuits are the entrepreneur style. Fitted tracksuits' pants make up for a streamlined look along with an undershirt and zipper jacket, with the zipper either half-closed or fully open. Pair your tracksuit with an additional jacket or an additional cap, just the celebrity's way! Pair your tracksuit with a small crossbody Man bag or a smart bag pack and you're good to go!
Another way to smartly utilize a tracksuit is using it in parts. Pair up your zipped jacket with jeans and your favourite sneakers. Or get your fitted tracksuit pants with a t-shirt or the item of your choice. Wear the tracksuit as a whole and ditch your sneakers! The media culture has changed the way you look at fashion now. You are your styling icon. Your uniqueness is valued. That is why we emphasize Stretching your wings and diving right in!
So, grab your favourite tracksuit set online from our website or our retail store. We assure you a merger of fashion, fitness, and comfort all in one with our compact range of tracksuits. A promise to fly and at a very rational price range because, how can we forget our men's tracksuits ON SALE!! Hurry up now and save your time, effort and money! Visit the WINGS mens clothing brand in Pakistan website for more!