Trousers for men online have really taken a hype and appear everywhere we go. The not-so-secret fact lies in their comfort. Plus, the ability to be designed in a hundred ways. The ease that comes with trousers, unlike jeans, does not keep you on the edge of your seat making you want to reach home as soon as possible. This is the reason why so many companies are making amends to their workplace rules as well. For your comfort levels, affect your productivity. Trousers are now hence, a perfect fit as workwear and business wear as well.
Moreover, the design possibilities are a cherry on top. WINGS trousers for men style just as you need them to be styled. The genuine and creatively designed trousers; striped on the sides, and wing logoed on the front give them the fancy look we desire.
Trousers for men are essential. An outfit is never totally about a top. They are one of the best alternatives to ever exist for jeans. Also known as pants, they're an article of ever-evolving clothing.
To keep you in shape and help you appear fit there is no better choice than a pair of trousers. There are different types of trousers for different purposes. Defined by their fabric type, style, and shape. WINGS has got most of them all in one place. So, let's dive down right into our collection to help you choose from the perfect trousers for the men's multitude we provide.
That is why we're going to break down the appropriate trousers for the appropriate moment guide.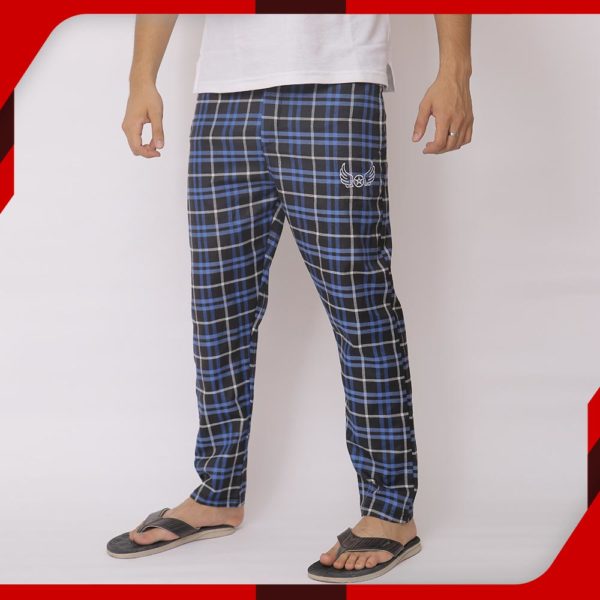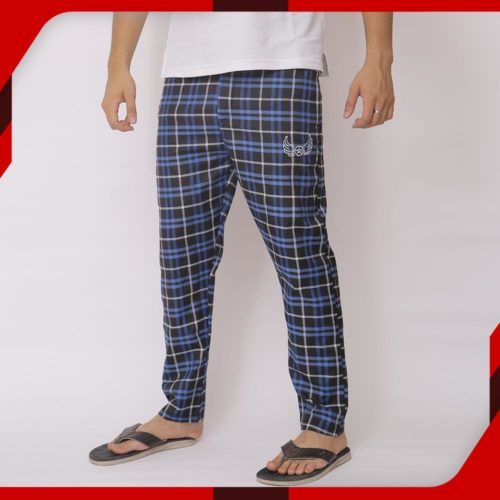 Cotton Trousers for men online
Cotton or night trousers can be really comforting. Especially after a long day at work, or hectic daytime activities. It is preferred to wear loose cotton trousers at night. It really impacts your sleeping quality. Another good thing about cotton trousers is that they are the least likely to cause any sort of irritation and allergies. They're the perfect summer trousers for men.
But that is not the whole point about them. A checkered night pair of trousers is really something in style as well! Who would've thought? A plain white tee with cotton trousers for men in Pakistan and a pair of sneakers and glasses is all not-so-active people have been waiting for. And WINGS quality night trousers for men and never gonna give you a lousy look. So, catch up in fashion!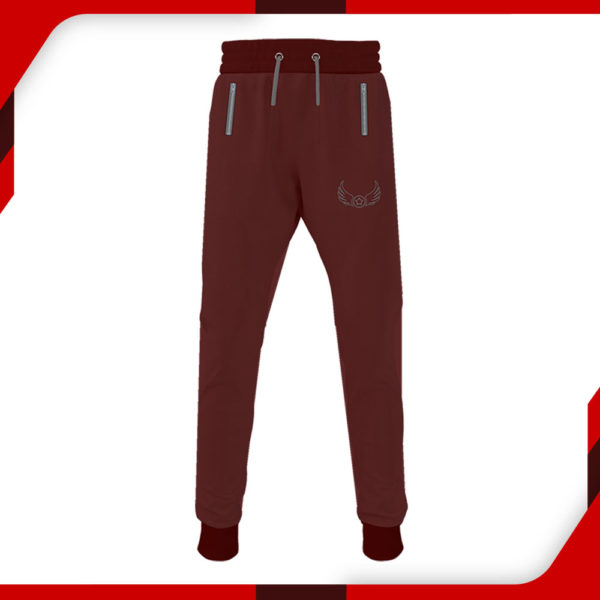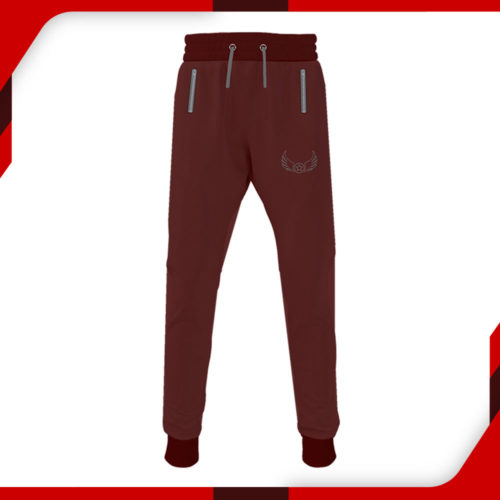 Fleece Trousers for men online
The great thing about fleece trousers is that they're multi-purpose. They can be excellent sportswear. They can be your warm winter buddy. Or they can just be a fashionable bottom that can go with multiple numbers of tops. Like underneath a button-down or a t-shirt, a sweater, or a sweatshirt. Fleece trousers are the fancy trousers you would look for in a high-end men's clothing brand shop willing to buy them for whatever price tag. But the good thing about WINGS is that you're getting the same thing for a reasonable and relatively lower cost.
Fleece trousers for men in Pakistan are rather popular for their polyester fabric which is a known water-repellent. Thus, great for warmth and away from water fuss.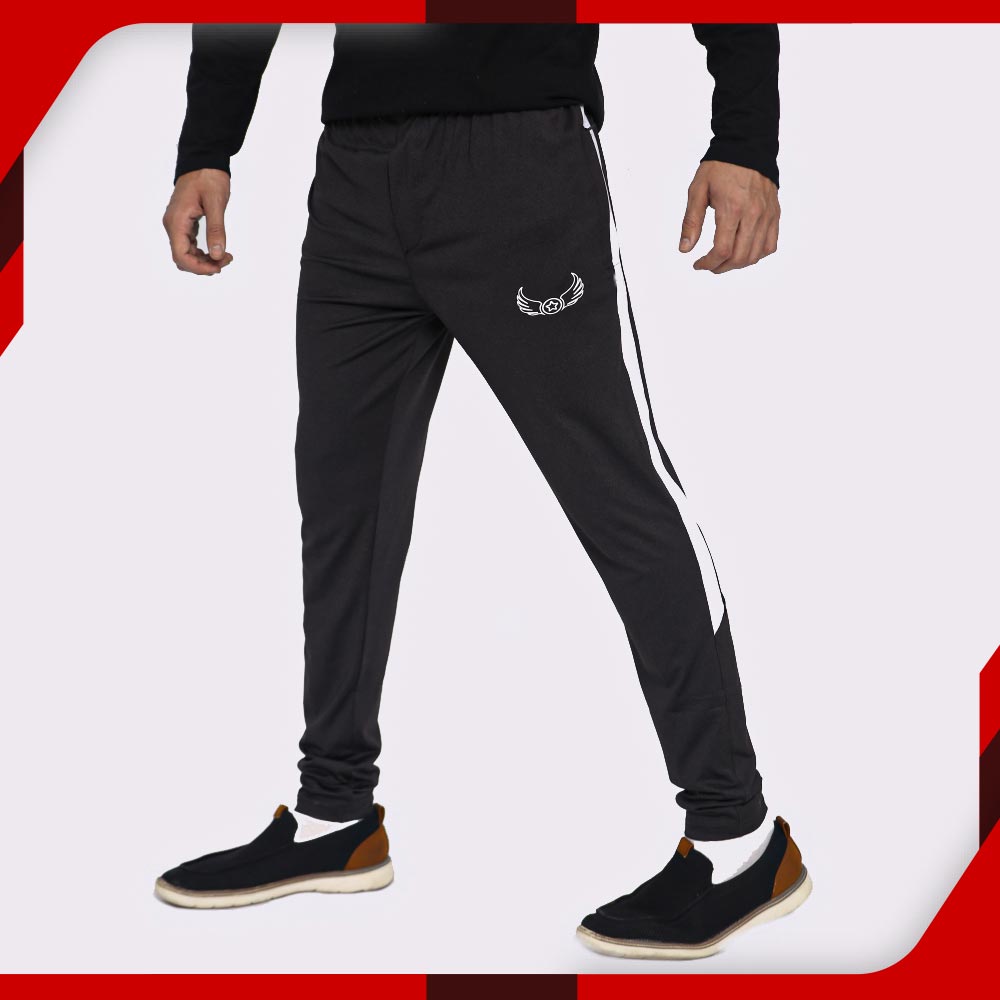 Sports Trousers for men online
Sports trousers for men in Pakistan are a charmer. If you're into playing sports and looking for the perfect fit or a gym-going person finding gym trousers for men, you've come to the right spot. Sports trousers just add sleekness to your figure, whether you are a sportsman or not. They're comfortable while you're playing and provide you with excellent mobility. And WINGS makes them a bit extra tough and so your rough activity and routine aren't able to damage them. So that you're good to go with cricket, jogging, hiking, and even a restaurant.
The Benefits of Trousers
Their top benefit and value lie in their multi-purpose nature. In addition to that their stitching and loose cut makes them durable i.e., less likely to be torn. There are fewer wrinkles, thus, easy fashion. They do not cling to your skin a much-needed plus for summer trousers. And the best part about fleece, cotton and sports pants is that they really can be casual trousers for men as well. All of this is what our designers at WINGS kept in mind to bring you the catchy trousers.
When and where to wear?
So, in a nutshell, you can wear a pair of trousers at home, while sleeping. Or casual trousers for men for casual outings in a park, a cinema, a party, or a restaurant. And the less casual or formal ones at offices for high productive work levels.
You can wear them with a t-shirt or a polo shirt. A pair of trousers going with a polo shirt makes for an elite outfit. Perhaps, a polo game or a more formal gathering. The same combo is the best choice for the elderly.
How to style trousers for men
A little bit of styling tip for trousers by WINGS? Wearing them high-waisted. And why is that? Because as much of the 90's trend it may look, it is classy. Second, it saves you from the grumpy look. A lower abdomen rise usually offers a less complimenting visual. This makes your legs look shorter than usual. It even makes your belly take a more apparent shape over the belt of the trousers. When worn under a coat, it additionally results in the feared "shirt triangle." So, style it up a bit!
Trousers for men in Pakistan
The number of places you can find the perfect pair of trousers for men is plenty. You can do the digging and compare the features, and WINGS will definitely stand out. For the quality, affordable price tags, and smart designs our trousers for men are sure to satisfy you. From Rs.550 to Rs. 1000, take the best advantage of the sale and inherently reasonable pricing as well. Check the WINGS website and shop online.
WINGS is a mens clothing brand in Pakistan that encompasses a whole new collection of trousers for men, among other things. To satisfy all your trousers needs, join us.