Sports Shorts for men have a separate fan base. WINGS encompasses a whole new collection of Sports Shorts for men in Pakistan, among other things.
WINGS is determined to redefine how brands for men produce products. We aim at achieving quality and supreme design in order to provide you with a premium wardrobe in a pocket-friendly manner. A composed and poised personality is now within your range. The concept behind WINGS' clothing collection is that you do not need to be a millionaire to achieve those wardrobe goals. You can have every article of clothing and required accessories alongside them in one place – WINGS.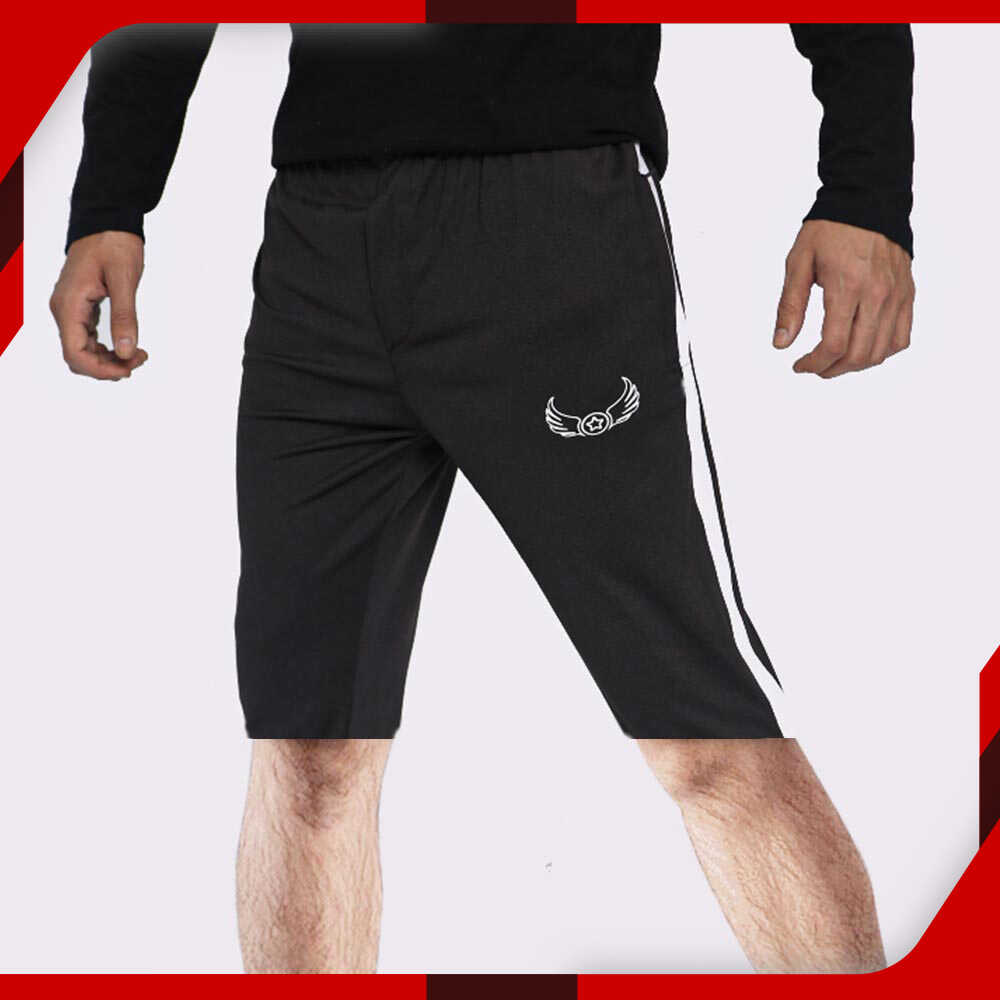 Sports Shorts for men

2021

September in Pakistan has lately been a part of Summers as well. But just slightly less burning. It has been a really hot summer so far, like any other, and just doesn't seem to end either. Now that with occasional hope of some moderateness, parties, and outdoor festivals are coming up. And if you are looking for sun-protective clothing or maybe getting a slight tan instead of getting a sunburn, now is the time. We are hoping you'd switch your pants with a new pair of shorts to make a big difference. This is going to keep you just really comfortable once you're far from the air-conditioned indoors.
Shorts for men styling
2021 is the era of millennials and infinite fashion trends. Every top and bottom is all about styling it the right way and you're an icon. Fashion magazines around the world have brought to attention that above-knee shorts also known as sports shorts for men in Pakistan are being embraced. In fact, embraced as casual shorts for men.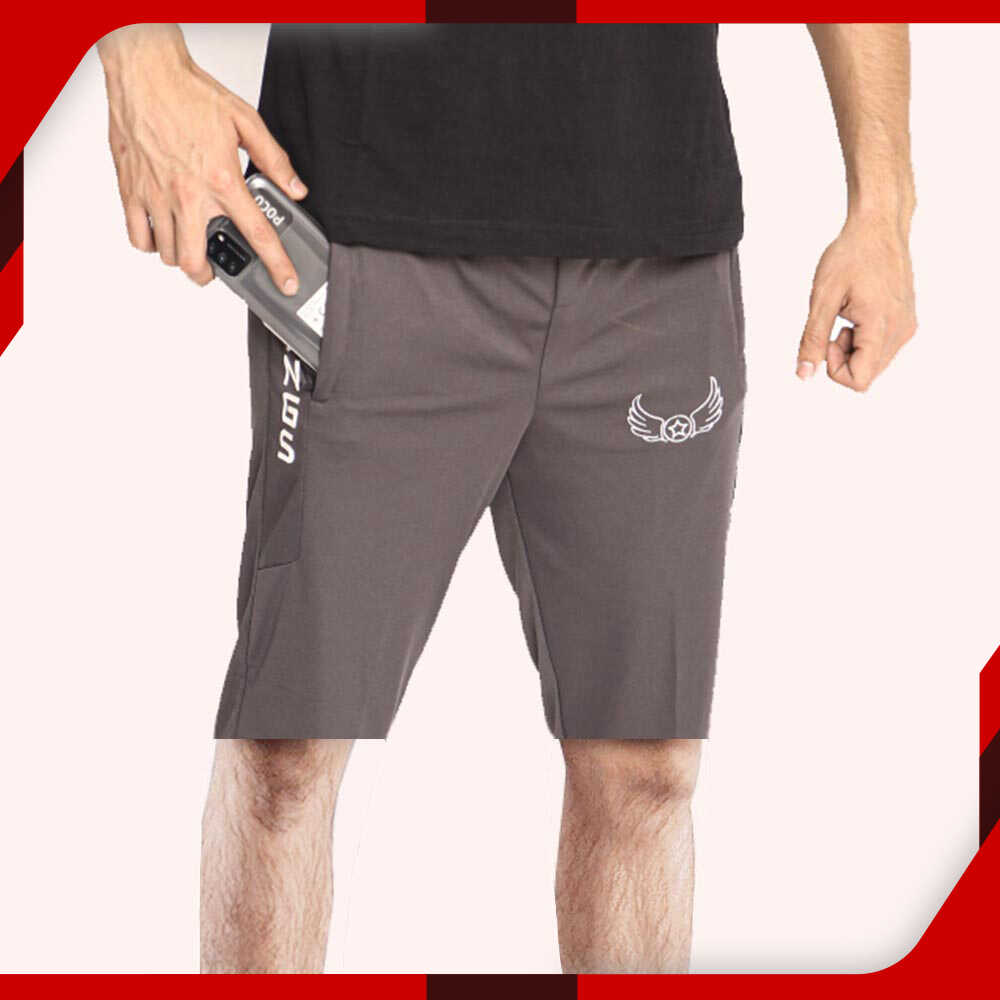 Bermuda/Casual shorts for men
We have been noticing for years how the Bermuda/casual shorts trend is, widespread everywhere. What are their characteristics? That's easy to spot; for shorts to fall into the Bermuda category, their size should be no more than six inches above the knee. This happens to be a fairly modest length according to modern-day standards. And yet, the Bermuda short did not reach us without controversy. To walk around publicly wearing shorts with your knees visible 100 years ago was just opening yourself up to scandals, fines. Thank Goodness for that we are living in 2021. In the past shorts were known by different names throughout the decade. And all of this revolution and change led us to the current casual shorts for men in Pakistan.
What makes up the best men's shorts?
There are a few things that make buying shorts worth it. The thing that always matters first is deciding for what event and when are you going to wear your shorts. That guides you in picking the most important features that matter. The perfect fit, the fabric type, and your preferred shorts' style are to be kept in mind while you're shopping for shorts for men in Pakistan online.
Fit:
Shorts for men's physique are a determining factor. While choosing a short one needs to make sure that they're never too tight and vice versa. And with WINGS you get three size options i.e., Medium, Large, and Extra Large. So, you never have to worry.
Comfort:
Shorts can come in various fabrics. Sports shorts and casual shorts for men are the two basic kinds offered at WINGS. And among other things, they're differentiated on the basis of comfort level too. Cotton is known to be the most comforting and least allergic fabric. That is why night shorts for men are knitted in cotton.
Style and fabric:
As far as the style is concerned, the major difference between sports and casual shorts for men happens to be the fabric print, quality, and pockets. Sports shorts are more resistant to tough activities and are thus, made of a special kind of fabric. While cotton shorts are all about simplicity.
Places to utilize shorts!
Yes, the times are changing. The workplace rules are bending and today we are all coming to one conclusion. That is no task can be achieved without comfort and ease. If one is focused on managing and keeping their attire upright, they're not living in the moment.
So, shorts are your free ticket to a carefree outing. They can be best worn on days when you're planning to start your day with morning outdoor yoga. And then perhaps you want to go hiking afterwards. While your afternoon is a grilling party. In other words, it's tough to find an occasion in summers where shorts for men don't come in handy. A pool party, a run, or a lunch with friends. All in shorts.
If you are a seeker by nature i.e., a wanderer and you decide to take up tourism during Summers, you are good to go with shorts in ease and style.
To point at more obvious uses, come the sports shorts for men. There are definite reasons why sports like badminton, tennis, volleyball, and football have shorts as their default uniform. All of them involve hectic movement and shorts promises to keep their nose out of your movement.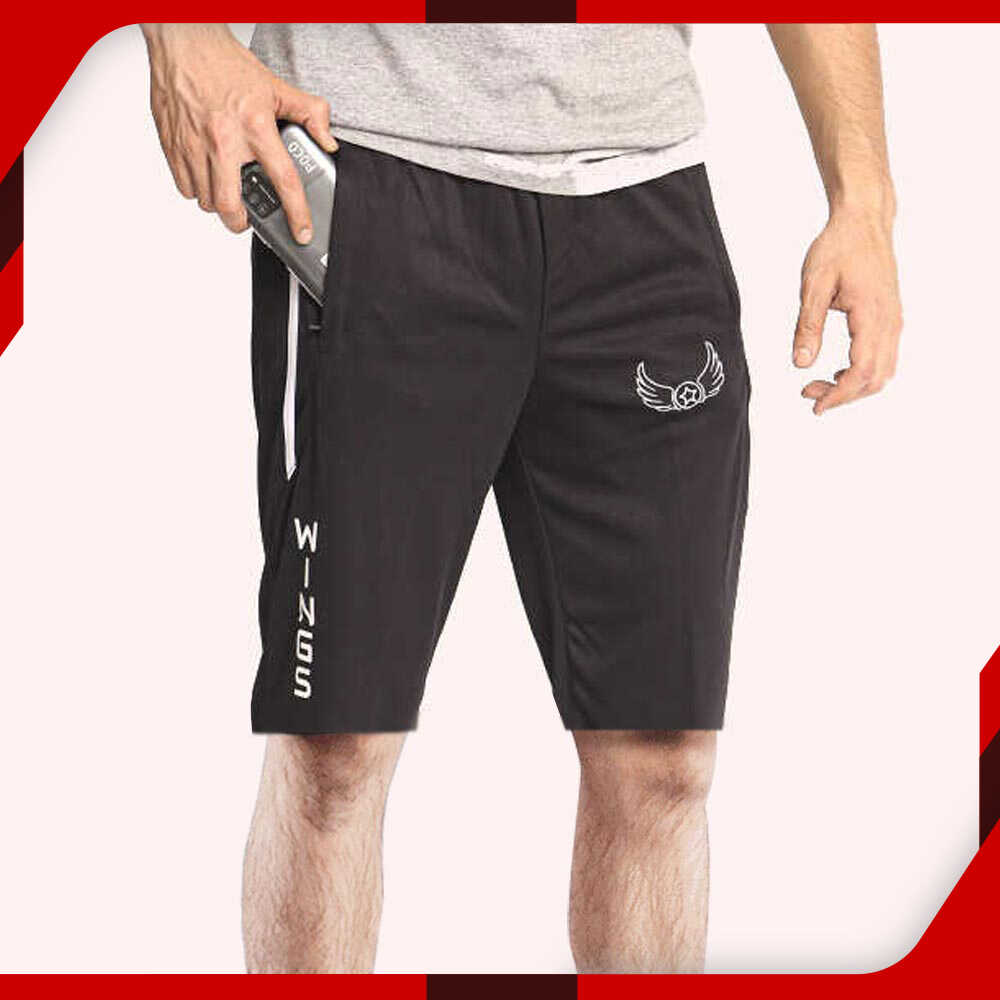 what's so unique about WINGS shorts for men
Because we offer the top-notch detailed perfection like any other brand but just at a fair price. So, what are those details?
The waistband is fitted but never too tight. Thanks to the designers.
The leg covering becomes gently narrow so that it neither appears to fit nor is too wide.
Negligible pockets. They are designed in a way because oversized details on a pair of shorts are bound to look a bit too much.
They hit just above the knee.
And last but not the least, the graceful design. Our WINGS logoed product breath air of freedom. They symbolize an elegant personality.
And the best part is yet to come. With all these luxuries it might be hard to believe that you can have them in just Rs. 450 to 550. And they come in piercing masculine colours of blue, grey, and black. Just pure class. So, visit WINGS Mens clothing brand in Pakistan now!